Step Up Your Summer Party Game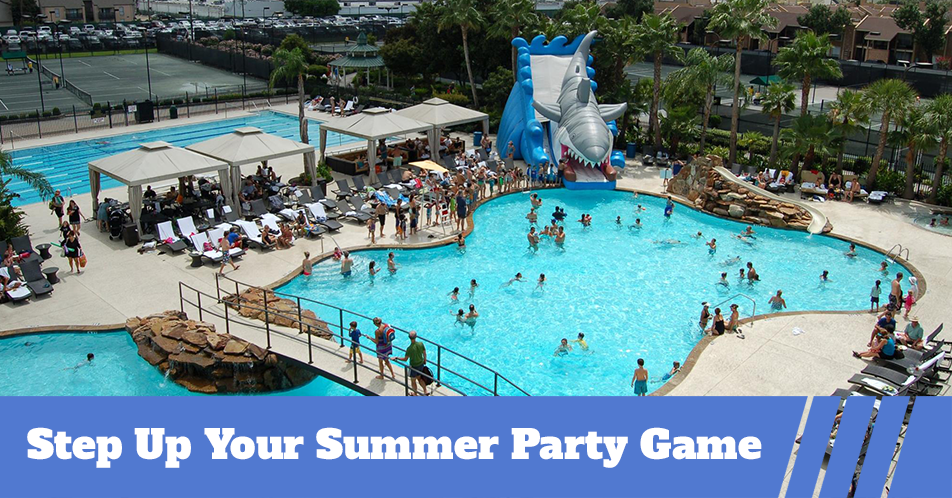 We're right in the heart of summer, and that means that it is prime time for backyard gatherings and other parties. Throwing a hit party involves more than just tossing some burgers on the grill and calling it a day. Read on to learn how to make your party a hit this summer! 
Play Giant Yard Games
Remember all those games you used to play as a child, like Connect Four and Jenga? Just because you've grown up doesn't mean you've outgrown these pastimes. You can kick your party up a notch with giant-sized versions of your favorite games. The bigger, the better, right? Nostalgia is popular in a big way these days, so think back to your childhood and have some old school fun at your next big bash. There'll be no need to waste time explaining all the rules because your guests are likely to already be familiar with the games. This way, you can jump right into having a blast.
Choose a Fun Theme
Coming up with a theme for your party ties everything together. Choose something fun, like your favorite decade, Old Hollywood or a tropical vacation. When decorating your house for the party, be sure that all of your décor fits in with the theme. Bonus points if your guests all come in costume! Your themed décor will get the conversation going right off the bat, so there won't be that awkward stage while everyone is arriving and still getting into party mode.
Get Everyone Involved
When picking games or activities for your event, think about who your attendees will be. You want to choose things that everyone will be able to participate in, even the children. Look for games that foster a sense of friendly competition to get your guests excited about playing. Games should be easy enough for everyone to play, but still challenging enough that they require some skill to win. Try to avoid games based solely on luck.
Don't Forget the Food
No party is complete without a vast spread of food, so get cooking or call a caterer. If you have a theme for your party, try to incorporate foods that fit with that theme. If your theme doesn't correlate with particular foods, stick with crowd-pleasers like burgers, hot dogs, chips and salsa, and whatever else you think your guests will enjoy. It is a good rule of thumb to get more food than you think you will need because there's nothing worse than running out in the middle of the party. Don't forget drinks, too!
Stock Up on the Essentials
For all your party planning needs, Houston Party Rental has got you covered. We have all the giant games you could want available for rent for your bash. If you really want to kick it up a notch, we can provide bounce houses, carnival rides and more. Get in touch with us today to start planning the most epic party ever!