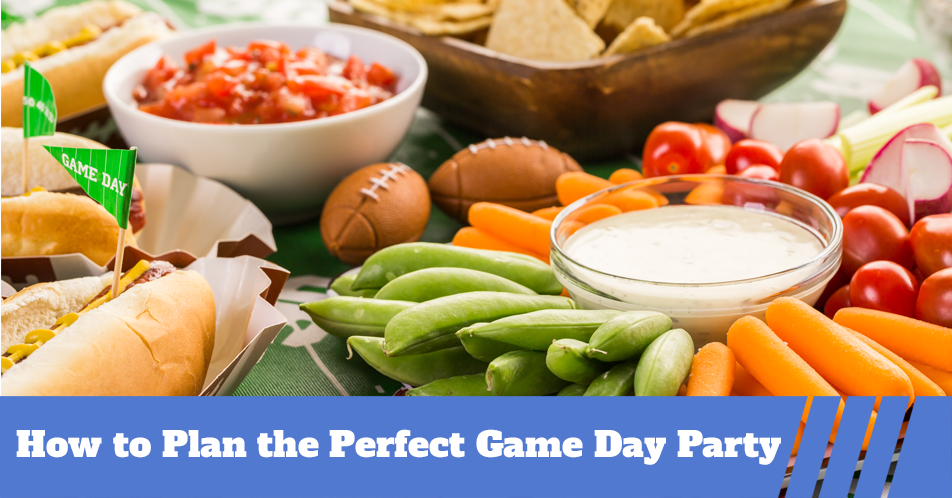 How to Plan the Perfect Game Day Party
'Tis the season — for game day parties, that is! Put your competition's game day celebrations to shame by tailgating better than the other team plays! You don't have to be a professional at tailgating to make some incredible memories with your family and friends. Here are some helpful tips to up your game! 
1. Take the Party Home
According to some estimates, 20 to 50 million people each year tailgate in a stadium parking lot. For the ultimate game day party, we recommend taking the festivities home to your backyard! You'll be guaranteed a front-row seat to the game and all the space you need to enjoy the celebrations afterward. Plus, it makes meal prep and cleanup a breeze when don't have to transport everything.
2. Simplify Your Grub
It's tempting to do a quick Pinterest search, see all the mouthwatering options for tailgating delicacies, and get overwhelmed with all the cheesy, bacon-wrapped options before you even get started. Keep it simple, that way you don't spend your whole day preparing snacks for everyone. Slow-cooker dips are always touchdown-worthy party favorites, and usually require minimal effort. Anything you can prep ahead of time will make your day go smoother, as well. Chopping your veggies, marinating the meats the day before, and asking others to bring a dish to share will cut down on your workload and give you more time to enjoy the day!
3. Outsource Some Outdoor Entertainment
And by outsourcing, we mean that renting a couple of inflatables will keep the young and young at heart among you entertained for hours on end. If you're an aspiring field goal kicker or maybe just a Houston Texans fan, Houston Party Rental has the perfect addition to your next sports outing or sports related event. Participants can give it their best kick as talent scouts observe on the sidelines. The 4-in-One Sports Inflatable will inspire some friendly competition among kids and adults alike, and the Football Kick will allow you to score a field goal in your own backyard. It's a great way to burn off some energy (and calories) after the game and to spend time with some of your favorite people at the same time!
[EMBED VIDEO]
4. Brush Up On Tailgating Factoids to Get in the Spirit
True or false? The history behind tailgating is often a little surprising. Impress your guests with these tidbits.
Some of the earliest game day tailgaters attended Ivy-League games. The only difference? These celebrants arrived in horse-drawn carriages with punch and snacks for picnics during and after the game.
There's a little argument as to which team's fans started the tailgating tradition. Yale, the University of Kentucky, Rutgers, and Princeton all claim to be the first.
Americans spend over $35 million on food and supplies for tailgating every year, and the average tailgater spends about $500 per year on food for tailgating.
For help planning your next game-day party, give Houston Party Rentals a call! We have all the supplies you need to take your game day party to the next level.